I'm usually good for a half dozen good dork moves a year when it comes to my car.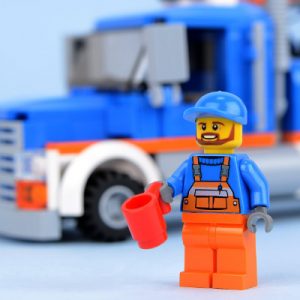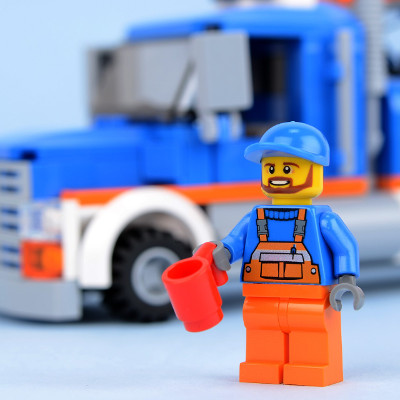 Usually, it's leaving my lights on and running down my car battery. For some reason, my car doesn't chime at me when I leave my lights on, and is old enough that it doesn't have the auto-off lights feature. One of the best gifts I ever received was a portable emergency jump box that can start a battery, charge your phone or pump up a flat tire. As long as I remember to charge that puppy up once a month or so, (and remember to put it back in my trunk), I can get myself out of a jam.
Then, there's running out of gas. I've been rescued more than a few times by friends and AAA for misjudging how far one can go after seeing the little yellow gas can appear on the dash. That, and my gauge is fairly unreliable – I've had the fuel sensor in the tank replaced, but not the one in the dash. So I pay careful attention to my trip meter & make sure I fill up at 250 miles.
Today was a new dork move for me.  I locked my keys in the car – along with my phone and purse while pumping gas at the station. No phone = no way to phone a friend. No AAA phone number or membership number. Had I even renewed it recently? I wouldn't have a had access to my purse to immediately sign up with my credit card!
However, last time I renewed my car insurance with Safeco, I received a little sticker for their Roadside Assistance program. I don't think I even realized this was an option with my policy until I saw the little sticker with my renewal card! Thankfully, I stuck it on my windshield.
The station attendant let me borrow his phone and I called the number. In less than 1/2 hour, a friendly towing co. guy showed up with a little funny blood pressure balloon device to get enough space to insert another funny little device to flip open the lock. No fuss, no muss, no money. Just my signature on his iPhone app and I was back on my way!
Does your car insurance plan include roadside assistance? I know I am so grateful for this perk included with my Safeco policy!! So, until I replace my car with one that will turn my lights off for me and has a more reliable gas gauge, I will remember to utilize the Roadside Assistance part of my insurance policy when necessary!
"60056 Tow Truck" by Brickset is licensed under CC BY 2.0