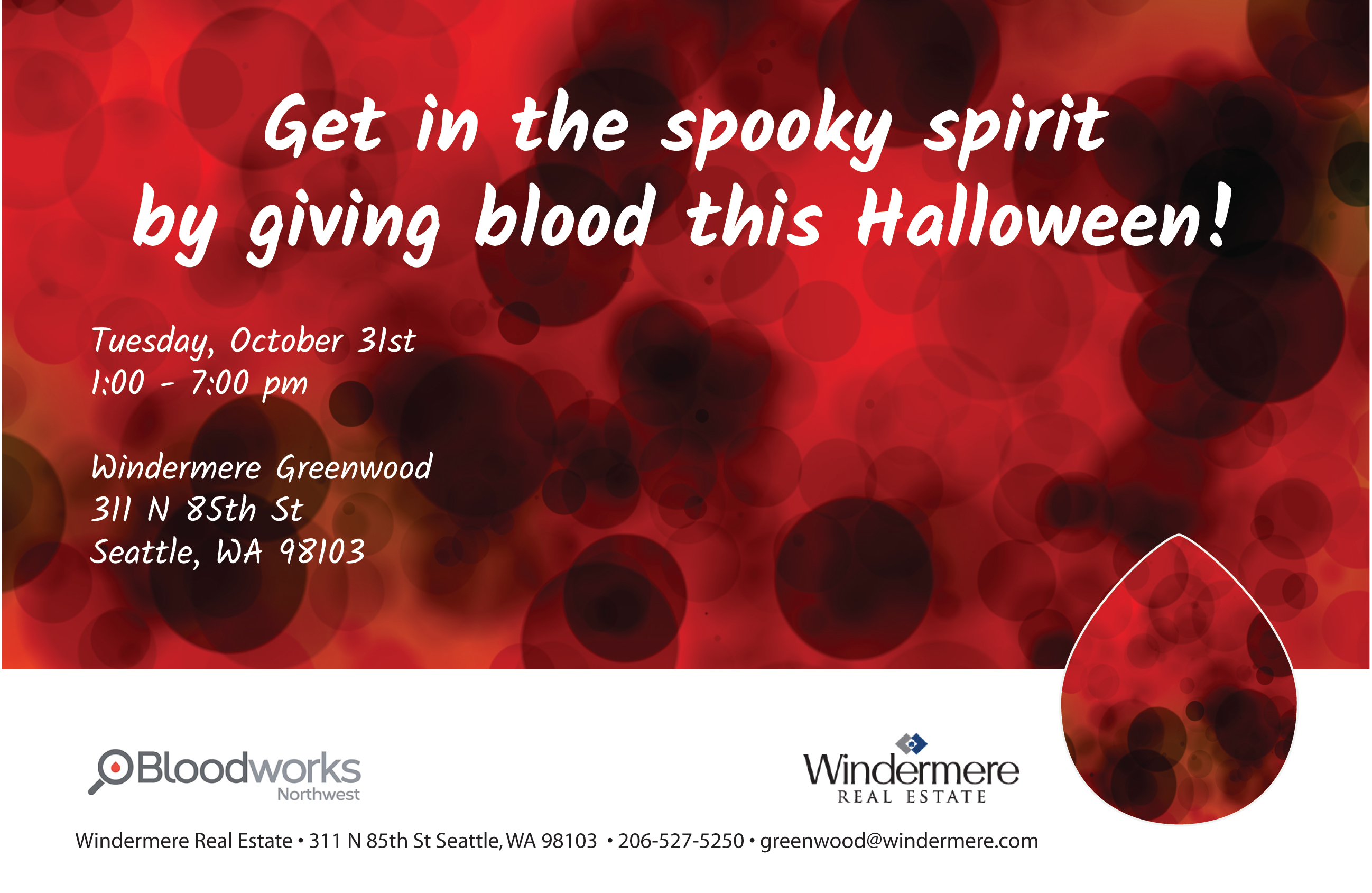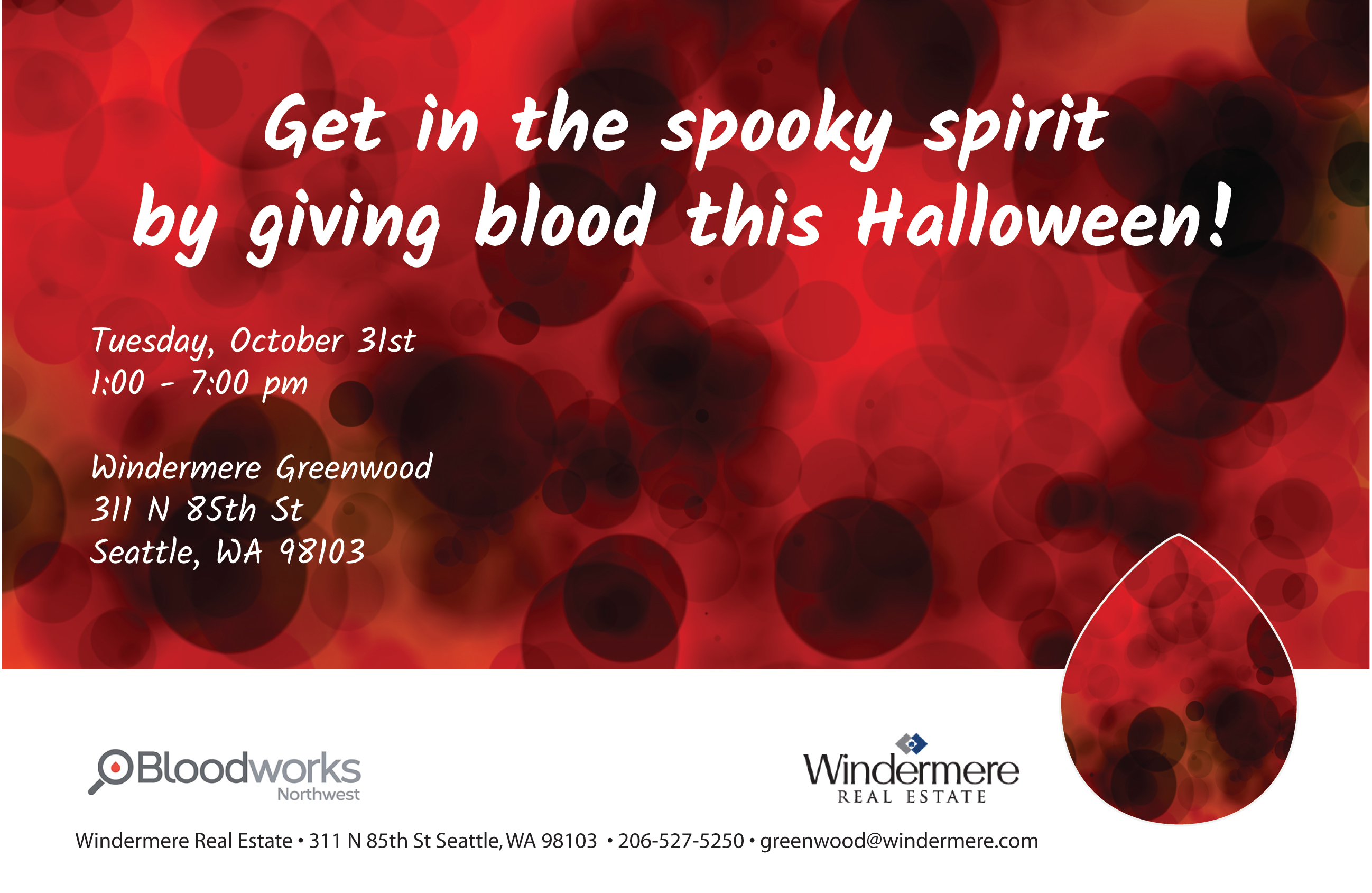 Get in the spooky spirit by giving blood this Halloween! 
Bloodworks NW will have a mobile truck in our Windermere Greenwood parking lot at 311 N 85th St Seattle, WA 98103  from 1:00 – 7:00 PM on Halloween – October 31st.  Please call my office at (206) 527-5250 to reserve a time slot to donate (some walk-ins can also be accommodated).
*You must bring your photo ID* 
All donor participants will receive a pair of vampire fangs and be automatically entered to win an invitation to a private party with Seattle Seahawks linebacker Bobby Wagner!  All you have to do is show up at Bleed for the Blue and Green!
–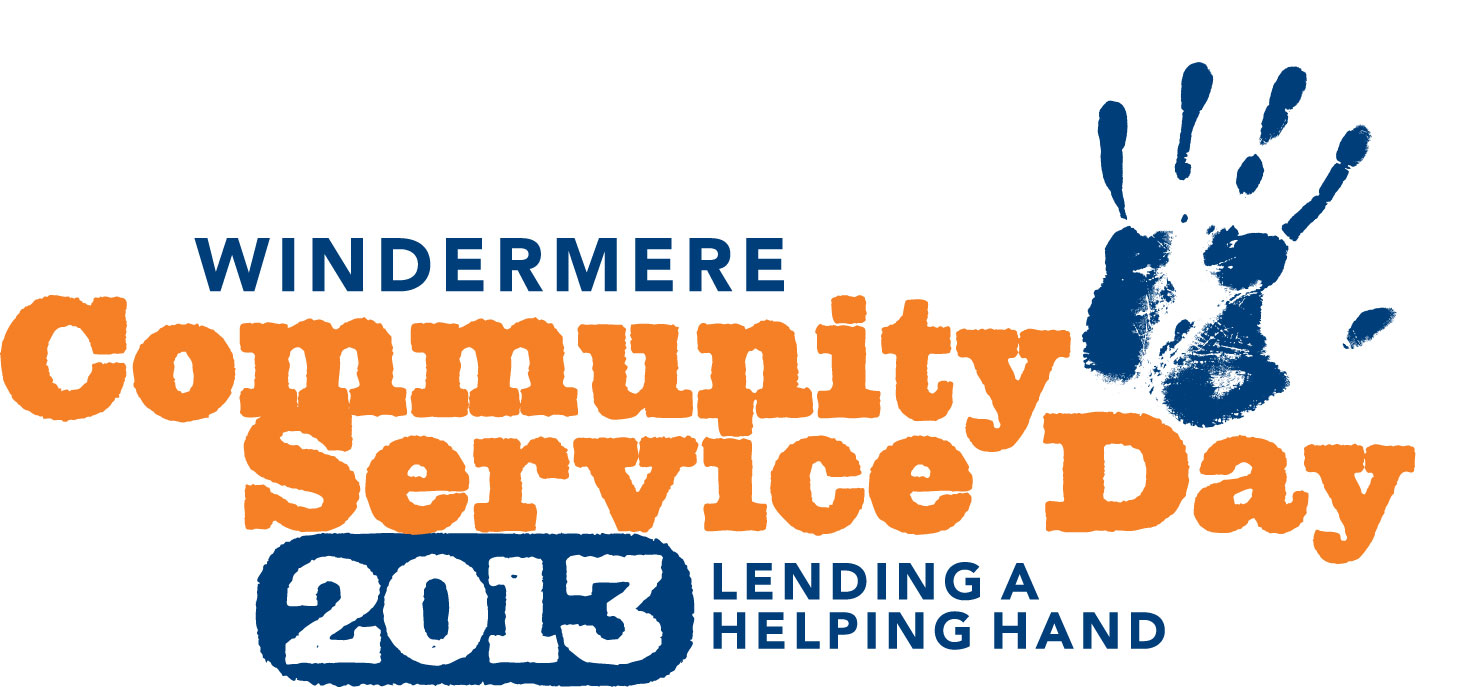 Each year, Windermere Real Estate agents, managers, owners and staff from more than 300 offices across the Western United States gather together and devote their workday to making a positive change in the neighborhoods they serve through local service projects and volunteerism.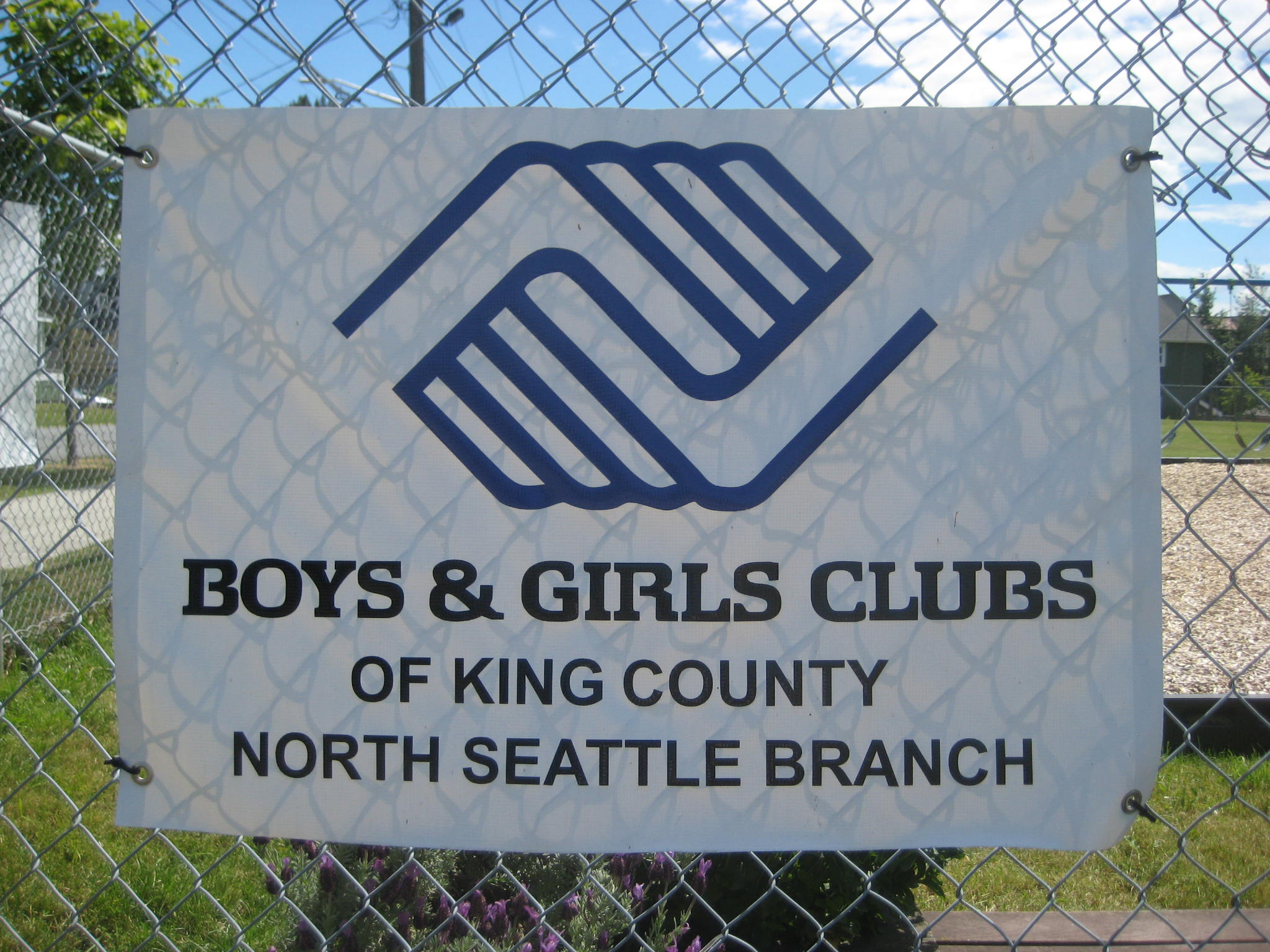 For this year's Community Service Day, the brokers and staff of Windermere's Greenwood office will be sprucing up & painting the teen center at the North Seattle Boys & Girls Club, located in our own Greenwood Neighborhood!
Stay tuned to Windermere Real Estate's facebook page for photos of all of our offices projects! www.facebook.com/WindermereRealEstate
Windermere's Community Service Day was established in 1984 to offer agents and staff a chance to volunteer an entire workday to give back to the neighborhoods in which they live and work. Windermere's Community Service Day has been recognized nationally as a model hands-on volunteer program and has been adopted by other real estate companies and businesses around the country. For more information, please visit www.windermere.com.
Windermere Greenwood is excited to announce we are hosting our 1st PhinneyWood Art Walk Event!
We welcome artists D.Lisa West and Doug Keith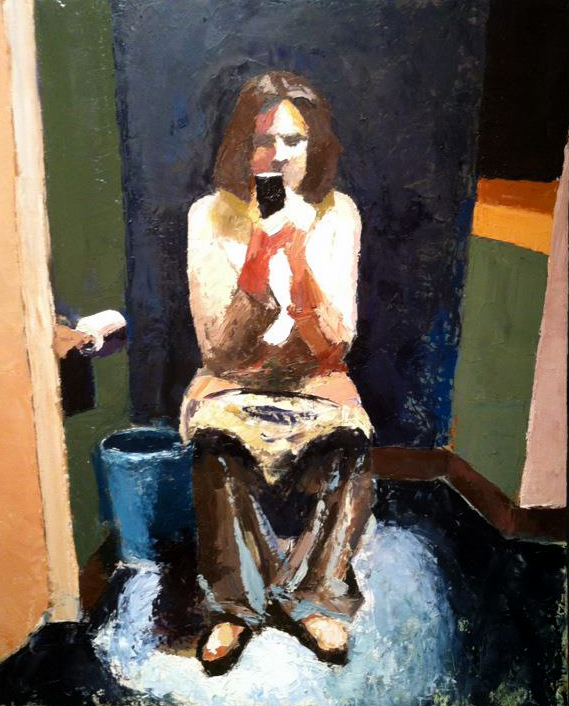 Please stop by our Windermere Greenwood office located at 311 N 85th St. Seattle, WA
Friday, May 10th from 6-9 pm and Saturday, May 11th from Noon – 5pm
For more information and map of participating businesses and restaurants, visit: PhinneyCenter.org
Many of you know that Windermere/Oak Tree is  moving to a new office this summer – to 311 N 85th St. (So excited-waiting-with-baited-breath!!!) We've been at 100th & Aurora for nearly 20 years, but this summer, we'll enjoy a new building and a new neighborhood. Greenwood/Phinney Ridge!
As our way of introducing ourselves to the new neighborhood and exploring new shops, bars and restaurants, we're selecting a business each week to "Cash Mob". The general idea of a Cash Mob is to encourage people to go to a small, local business and spend their money en masse – well, throughout the week in our case – to give the business owner a bit of economic stimulus.
We've got over 50 agents & staff, hopefully most of them will participate to make a positive impact on small businesses in the community which we'll soon be working on a daily basis. Maybe we'll find our new favorite hole-in-the-wall antique shop, restaurant, coffee shop or bar.
Our first "CashMob" business selection is Herkimer Coffee located at 7320 Greenwood Avenue North, Seattle, WA 98103.
Despite Greenwood Avenue North's current road construction/repaving phase, I was able to find parking within a ½ block.  Herkimer Coffee does their own roasting on-site, has free wi-fi and very friendly service brewing up tasty lattes with pretty foam, tea, beans, and a good selection of pastries. Ironically, our first "cash Mob" business is a "cash only" business – so next time you have some folding money in your pocket, stop by!
Stay tuned for next week's "Windermere Cash Mob" and join us. If you decide to stop by one of the local Greenwood-Phinney neighborhood businesses we select, tell them you heard about it from Windermere/Oak Tree – Soon to be Windermere Greenwood!!